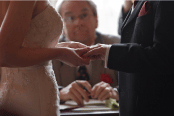 Whether you are in a relationship, part of a family, on your own or in a social or work group, there are times when your situation and relationships with others can seem to be a real challenge. Whether you are a victim of bullying, struggling to cope with an out of control child or in a dysfunctional relationship, sometimes talking things through can be a real help.
We use a combination of hypnotherapy, psychotherapy and counselling techniques to explore your issues and help you to create the best solution to your problems. We can work with individuals, couples and families to ensure that everyone concerned is working towards that same goal.
Take control over your life and enjoy your relationships.
Book a session with me now by
clicking here
to let me know which days and times that you are free.