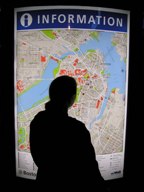 Poor self-esteem can be extremely hard to live with. It is often characterised by a failure to value one's own opinion and needs. A lack of self esteem can lead into unbalanced personal and social relationships where bullying and unreasonable control take place. Poor self esteem also links to poor self respect which can lead to ill health.
Hypnotherapy, Psychotherapy and Counselling can help to build self esteem and appreciation of self by looking at the way the individual views themselves and how others have viewed them and building a new self image that is healthy and has self respect. The results can show a growth in confidence, reduction in anxiety, assertiveness and a healthy value of personal opinion and needs.
Why continue to suffer with low self esteem? Change and grow with me.
Book a session with me now by
clicking here
to let me know which days and times that you are free.