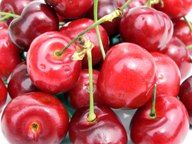 Most people try some form of dieting at times in their lives when they feel unhealthy or unattractive. Often weight loss is seen for a while but invariably the weight creeps back on again. Counting calories, fat, sugar, protein or carbohydrates may help with weight loss in the short term but the best way to take full control of your weight in a healthy and sustainable way is to address your relationship with food and discover a more balanced approach.
Hypnotherapy and Psychotherapy can help to address this relationship, exploring why you eat, what you eat and when you eat it. Then re-programming your relationship can start, changing how you feel about 'good' and 'bad' foods and your eating habits. This can promote a long term lifestyle change, helping you to keep the shape you want without feeling like you are sacrificing pleasure and enjoyment in food.
Book a session with us now by
clicking here
to let us know which days and times that you are free.
Group Sessions
With Hypnotherapy In Leicester, you can go about this process on your own, in a one-to-one therapy session or as part of a group session. Groups are small, only five people per group, and each group session is 90 mins. An initial group course is six sessions, taking place over six weeks. The cost of these sessions is £120 per course, working out at just £20 per session. Please
click here
for booking and payment details.